Welcome to this week's Biweekly Research Update. If you want more context for this research, take a look at our Education and Technology Trends for 2011. You may also be interested in our Weekly Research Index, or you can follow our live, daily research on our Current News page.
(Click here to see a simple listing of today's suggested reading)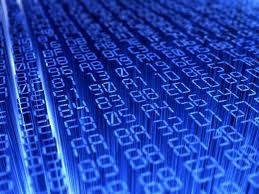 This week we're kicking off our new weekly research segment on Big Data and Education. We will begin the series with a brief overview on Big Data, what it is, and how it affects both education and educational publishing in the U.S.
By way of definition, Big Data is a term used to denote "data sets whose size is beyond the ability of commonly used software tools to capture, manage, and process the data within a tolerable elapsed time." With the growth of Web-based and mobile technologies, the data we can mine effectively as well as the types of information we can process from that data are evolving at startling rates. In its report on Big Data released in May, McKinsey Global Institute estimated that the amount of data increase globally is roughly 40%. In addition:
MGI estimates that enterprises globally stored more than 7 exabytes of new data on disk drives in 2010, while consumers stores more than 6 exabytes of new data on devices such as PCs and notebooks. One exabyte of data is the equivalent of more than 4,000 times the information stored in the US Library of Congress (approximately 235 terabytes in April 2011).
In the US, Education weighs in as the tenth largest data sector, with approximately 267 petabytes of information being stored and managed.
The traditional big data opportunities in education revolve around scientific research, library resources, and administrative information. In other words, education has historically concerned itself with mining static, structured, and slow-growing data stores that grow in calculable increments.
Looking forward, the opportunities in data management for education are evolving to include intensified efforts around student performance analytics and smart content (adaptive, just-in-time learning). And, while initial efforts in these areas have begun with the manipulation of controlled data sets via LMS and SIS platforms, the real possibilities lie in connecting, storing, and mining the unstructured and structured data to which institutions have access.
In education, Big Data trends for the future can be seen in the following transitions and/or conflicts:
Linear teaching to organic learning — Storing and tracking the entire, non-linear learning network for each student is the only way to identify and leverage the real learning patters that lead to student success. This means working with significantly greater data sets and mining all of the unstructured and informal connections and information processing effected by students.
Controlling data versus managing data — Much of our current approach to education targets the tracking of scripted assessment based on the presentation of structured data. In this model, institutions and instructors define the stated outcomes, prescribed learning paths, and the methods of assessment. New information and learning models, however, mean more open-ended and student-directed learning, as well as more user-generated content and the collection of more data across more devices. Ultimately, this means that institutions will need to find a way to manage much larger stores of student data and to deal with new kinds of real-time data.
Static versus dynamic/intelligent content – Real-time user data as well as adaptive and changing learning content will also contribute to the exponential explosion of data in education, along with the need for new approaches to understanding it.
Eventually, these trends will translate into smarter campuses, more connected learning ecosystems, and real-time intelligence about learners and their collective/connected environments. Effectively, learning institutions will become global information nodes tasked with harnessing and mining petabytes of diverse and unstructured data with the goal of identifying and harvesting the best connective learning paths for students.
This will require new approaches to data management, new software tools, and new skill sets. It will also open the door to new opportunities for data service providers, content/information publishers, and software companies.
Each week, I will be exploring different opportunities and technologies related to Big Data in education, and I will do my best to help us all navigate the important questions. Here are just a few that we'll be addressing int he coming weeks.
What are the important Big Data questions educational institutions should be asking?
What personnel roles and skill sets will educational institutions need to work with Big Data?
What is the role of unstructured data in the future of education?
What are some of the key software and hardware decisions educational institutions need to make in order to manage Big Data successfully?
Big Data's Mass Appeal: A Special Report
Big data: The next frontier for innovation, competition, and productivity
Big Data by Sector | ReadWriteCloud
Rethinking the LMS | Campus Technology
elearnspace | Losing interest in social media: there is no there there
Universities Move to Cloud-Based LMS | Campus Technology
Leave a Reply
You must be logged in to post a comment.